Originally founded on February 1st 1991, id Software, creators of iconic series such as Wolfenstein, DOOM, and Quake, have turned 30! It's hard to imagine what modern videogames would be today without their influence, especially with regards to 3D computer graphics and PC gaming in general.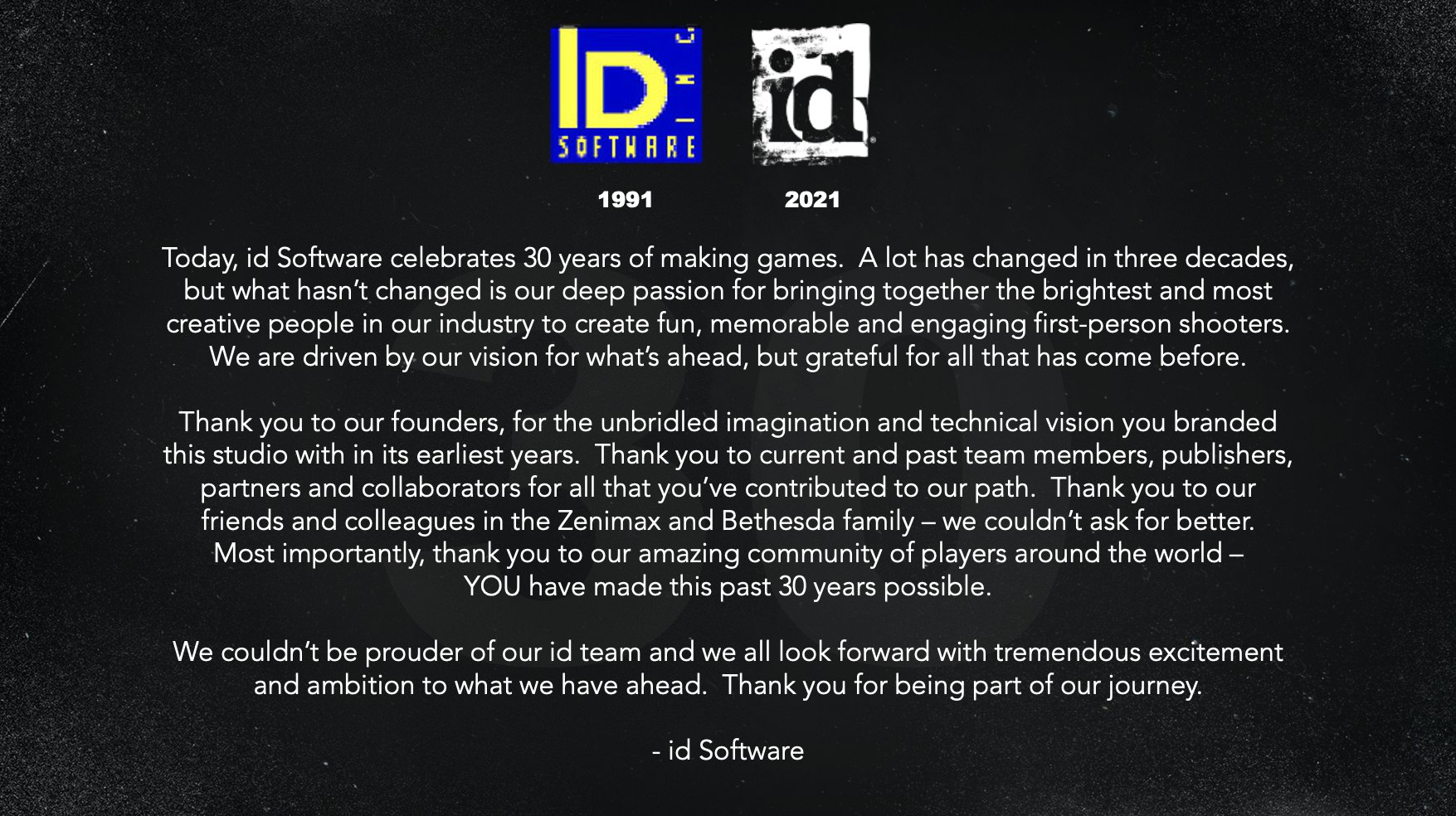 Known for their involvement in establishing the FPS genre, id Software pioneered smooth 3D graphics in Wolfenstein 3D back in 1992 and thanks to its phenomenal success went on to create Doom in 1993 (which has been ported to every platform imaginable).
So here's to another 30 years! Maybe we'll have a new Quake game by then?